Sinopsis film THE FABULOUS UDIN bercerita tentang seorang anak istimewa bernama Udin yang kerap membantu memecahkan masalah orang-orang dengan solusi yang diluar dugaan. Karena kemampuannya tersebut, ia menjadi idola di lingkungan dan juga teman-temannya yaitu Jeki, Ucup dan Inong.
Sampai suatu hari Udin bertemu dengan pesaingnya bernama Suri, gadis pindahan dari Jakarta yang tak kalah pintarnya dan dia adalah seorang Miss Sayembara.
Meski mengidap kanker otak, Suri tetap optimis. Dia bahkan bertekad ingin mewujudkan mimpi orang lain dengan rutin mengadakan sayembara. Gaya Suri lain daripada yang lain membuat Udin diam-diam jatuh cinta kepadanya. Kendati begitu, disisi lain Inong ternyata juga jatuh hati kepada Udin.
Dengan bergabungnya Suri di kelompok mereka, tim Udin semakin solid menyelesaikan persoalan yang mustinya sangat berat bagi anak-anak seusia mereka. Mulai dari kasus percobaan bunuh diri, guru yang melakukan tindakan bullying di sekolah, sampai ke gangguan mental, semua berhasil mereka tangani. Bagi Udin dan teman-temannya, hidup harus selalu dilihat dengan positif, tidak pernah menyerah pada keadaan, dan sukses harus dicapai dengan pembuktian!
Namun sepintar-pintarnya seorang Udin, ia tidak berdaya berhadapan dengan takdir Tuhan untuk Suri.
Apakah yang bisa dilakukan oleh seseorang sefabulous Udin, untuk Suri, gadis yang sangat ia cintai? Seperti yang Udin selalu katakan, apakah kita sudah menertawakan masalah hari ini?
THE FABULOUS UDIN merupakan sebuah film komedi yang diangkat dari buku novel karya akun @WOWKonyol alias Rons Imawan. Film ini diproduksi oleh rumah produksi Starvision Plus. Sampai saat ini belum diketahui secara pasti kapan THE FABULOUS UDIN akan tayang di bioskop.
Film ini akan dibintangi oleh Ajil Ditto, Zulfa Maharani, Difa Ryansyah, Fandy Christian, Stella Cornelia, Fendi Chow, Ussy Sulistiawaty, Billy Boedjanger, Lydia Kandou, Masayu Anastasia, Neni Anggraeni, Nola AB3, Lulu Kurnia, Budi Dalton, Wawan Wanisar, Elkie Kwee dan Robby Sugara.
Penulis Novel Rons Imawan Sutradara Herdanius Larobu Produser Chand Parwez Servia Penulis Skenario Cassandra Massardi Pemain M. Fazzill Alditto, Difa Ryansyah, Zulfa Maharani Putri, Bella Graceva Genre Film Adventure Comedy Drama Release Date 12 Mei 2016 (Indonesia) Country Indonesia Production Company Starvision Plus Language Indonesian
Trailer Film The Fabulous Udin (2016)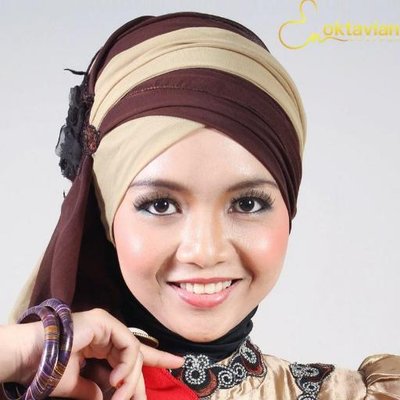 Jadwal Film The Fabulous Udin (2016) | Sinopsis Film The Fabulous Udin (2016) | Nonton Movie Trailer The Fabulous Udin (2016) Online Hari Ini Rilis dan Tayang di Bioskop 21 XXI Indonesia, Jakarta Bogor Depok Tangerang Bekasi, Cikarang, Cilegon, Cirebon, Tasik, Bandung, Yogyakarta, Solo, Semarang, Surabaya, Malang, Denpasar, Lampung, Medan, Jambi, Bengkulu, Palembang, Pekanbaru, Binjai, Batam, Banjarmasin, Balikpapan, Palangkaraya, Pontianak, Menado, Samarinda, Ambon, Makassar. by nontonfilmeu

The Fabulous Udin (2016) nontonfilmeu Rating: 7 out of 10 (619 Views) 3:13 PM | Published by nontonfilmeu | 0